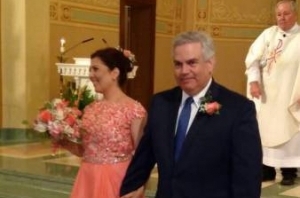 Juan and Isabel
Dear all at AMS:
I want to share another success story with you. Isabel Torres and I (Juan Jaramillo) met through your website in August of 2016. And we started dating.
AND we got married on June 13, the Feast of St Anthony, at St. Francis de Sales Church in Paducah, KY.
I prayed initially to St Anthony, on July 2016, after 12 years of being single (after a divorce and an annulment). I then looked at a couple of different dating websites without any success. I finally looked into AMS, and found Isabel the first day I started looking. Literally. I wrote to her that day, she replied, and now we are happily married. Both our families are thrilled.
Thank you, thank you, THANK YOU. I never thought I could be this happy again. God bless you all.
All Success Stories