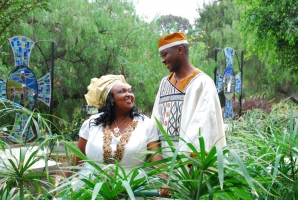 Rosemary and Jackson
They got married seventeen happy months later on the 15th of June 2013. Within a few days of meeting they realized that as children they lived in the same neighborhood and their parents were long time friends who had lost touch twenty nines years ago.
It is likely that Rosemary and Jackson would never have meet, unless on a dating site, given the fact that their friends and families were in different parts of Kenya and moved in completely different circles. Moral of the story? It is a very small world but online dating makes it much smaller. With our fast moving world it is becoming harder and harder for single people to meet and the older you grow the harder it is.
Online dating makes it easier - meeting your soul mate is literally a few clicks away. Try it because IT WORKS!
All Success Stories